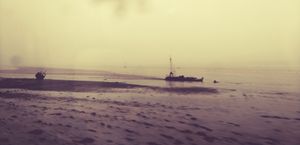 Releases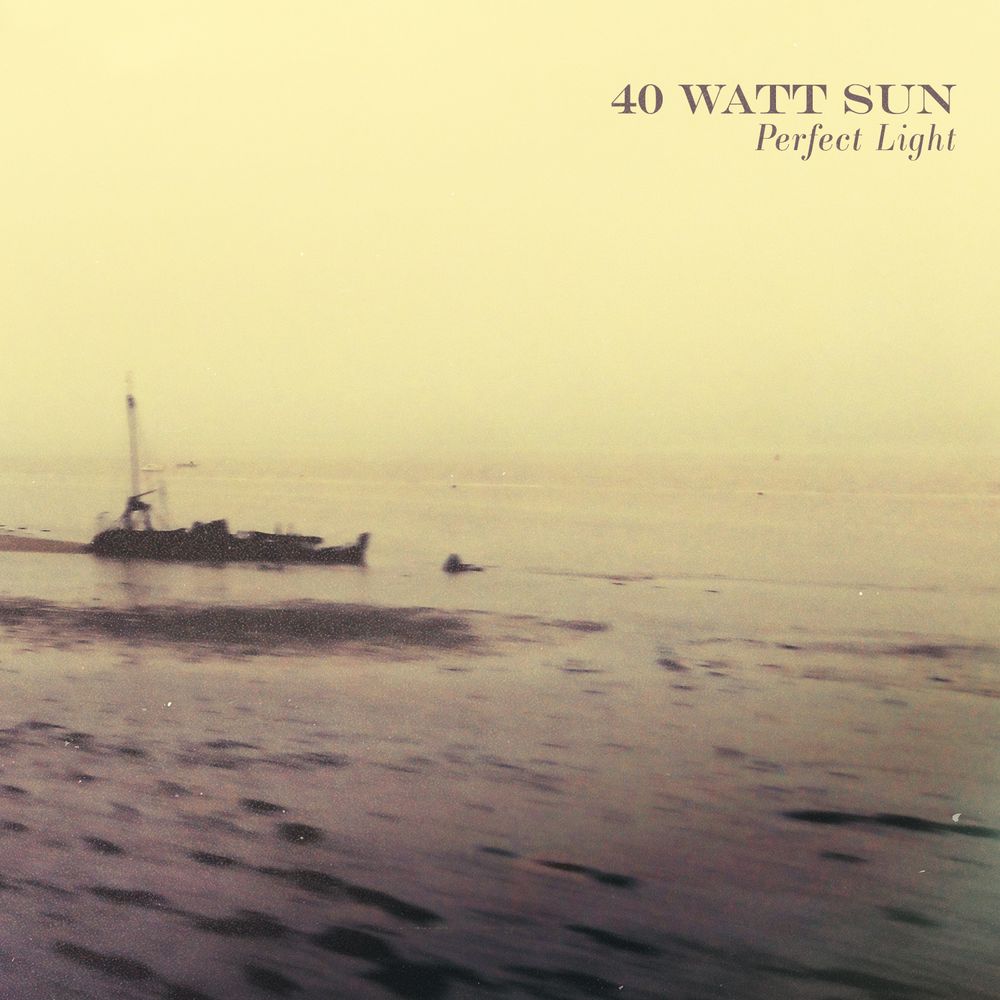 Perfect Light (2022)
2LP | 2CD | digital download
Released 21st January 2022
For more information, please go to the homepage, or follow the order link below.
"Gutting, gorgeous, pitch-perfect… Perfect Light is destined to be passed among fans of immersive mood music meant to soundtrack our lowest moments."
            Pitchfork (The 38 Best Rock Albums of 2022)
"An even more affective and effective experience than its predecessor, and one of Walker's most beautiful and heartfelt records to date."
            The Quietus
"The album reaffirms that Walker is one of our finest living songwriters."
            Bandcamp Daily
"The greatest songwriters can you draw you in closer the quieter and more understated they get. Patrick Walker is at his softest here, but he sounds as arresting as ever."
            Rolling Stone
"A record to stop time and mend hearts, from the most sublime of voices."
            Jonathan Selzer, Metal Hammer magazine
"A heartbreaking glimpse into the mind of one of the most emotive and underrated vocalists and songwriters in Britain today."
            Echoes and Dust
"Effortlessly sublime… a searing masterpiece."
            Album of the Year
"Outstandingly beautiful...This album is currently the benchmark for everything that may come in 2022."
PrettyInNoise
"A superb artistic achievement of breath-taking beauty."
            Music in Belgium
"Frequently beautiful, and often achingly poignant… the third album by 40 Watt Sun is quite exceptional, and possibly one of the most affecting and emotionally resonant records you'll hear this year."
            Wonderbox Metal
"Every track is wonderful in its own stately way, although some like Behind My Eyes (if there's a better song released by the end of 2022, we're in for a good year) and the mellow The Spaces In Between do emerge as highlights… Perfect Light stands proudly as a (very) early 2022 album of the year contender. Subdued and sombre, but also inviting in its way, this is a highly-accomplished work."
            Sputnik Music
"A near-perfect record."
            DaMusic
"Perfect Light is a work of raw honesty."
            Treblezine
"On their third album, Walker puts his voice and his endless heartbreak firmly at the centre, with sparse, primarily acoustic instrumentation. In a softer vessel, his soul only grows louder, his soul more haunted."
              Spin Magazine
"A triumph of emotive energy… Perfect Light is an album that begs for the stillness, for the quiet. In these spaces, it reveals itself to have depth and resonance beyond its appearance."
            The Sleeping Shaman
"Perfect Light is a stunning album."
            Paul Scoble, Musipedia of Metal
"One of the best and most expressive voices in the whole music scene."
            Heavy Metal Webzine
"Perfect Light is the band's third proper album and perhaps the most beautiful entry to date… this is a harrowing and poignant album with the ability to tug at your heartstrings at every turn."
            Heavy Music HQ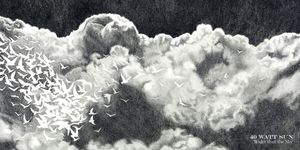 Wider than the Sky (2016)
Reissue coming April 2023
"An introverted record of unpretentious music, stripped of any external considerations… Profound music worth exploring."
Decibel Magazine
"Heavy in sentiment rather than sonics, with Walker's ever-so-slightly fuzzed-out chords and watery single-note lines hovering weightlessly over the rhythm section's spare and deliberate accompaniments. The results are particularly stunning…"
Rolling Stone
"...it's the life-weary yearning in Walker's voice that holds all the tragedy. And now that his sombre melodies and intensely honest lyrics are the obvious centrepiece, his open wounds – and old scars – are more in evidence than ever."
LouderSound
"Stunning, morose grandeur… 40 Watt Sun generate a gloomy grace unique in modern music."
Kerrang! magazine
"The most beautiful record of 2016"
Nine Circles
"No other music I heard this year came anywhere close to this record in terms of this kind of gravity, potency, just realness. The most direct way I can put it is that Wider Than the Sky is unspeakably beautiful, a true gift."
Hank Shteamer
"Don't overlook this record. It's stunningly beautiful."
            Everything Is Noise
"Wider than the Sky is a beautiful presentation of honesty, dreams, sadness and passion, and 40 Watt Sun are a band to be engulfed by"
Scene Point Blank
The Inside Room (2011)
Reissue coming April 2023
"The metal album of the year. The Inside Room is the phenomenal debut from British three-piece 40 Watt Sun. A masterpiece… achingly, hauntingly beautiful… An extraordinary achievement."
          Pop Matters
"The fact remains that 40 Watt Sun's debut stands, alongside all of Walker's past and future achievements, as one of the most stirring, beautiful albums in recent memory."
          Machine Music "Albums of the Decade"
"This is special music that transcends any genre boundaries, makes them meaningless. Awarding any album a perfect score is a bold statement, but I genuinely wouldn't change a single thing about The Inside Room. This is a simply beautiful album that deserves to be heard."
          Powerplay Magazine
"Both crushingly heavy and almost unbearably gorgeous... the ultimate in bleak beauty."
          Spin
"Gut-wrenching heartbreak laid open for all the world to see… The Inside Room is a real contender for album of the year."
          Metal Hammer
"One of the most affecting debuts of the year."
          Scene Point Blank
"Heartfelt, genuine and beautiful."
          Sputnik Music
"…mournful, meandering balladry with pared-back, almost hauntingly simply instrumental work. Emotionally draining as it may be, it's the perfect fare for those who understand the fragile, introverted fascination of a room without a view."
          Kerrang! Magazine
"Truly this album is a beautiful, majestic thing."
          Soundshock
"…unflinching in its sentimentality… Anyone with a pulse will call it truly affecting… This album transcends genres; a thing of stark beauty that's for everybody."
          Social Entertainment 
"Walker has a soul-bearing [vocal] style that's powerfully gripping... I defy you to listen to any one of these five tracks and not have the melodies ringing in your head for hours and days after."
          No Clean Singing
"…sweeping hooks, painful, introspective lyrics, and Walker's clear, soaring voice."
          Pitchfork (#4 Best Metal Albums of 2011)