New Single
Now Streaming
Listen to A Thousand Miles on YouTube and all online streaming services.
Click image or go to Listen/Watch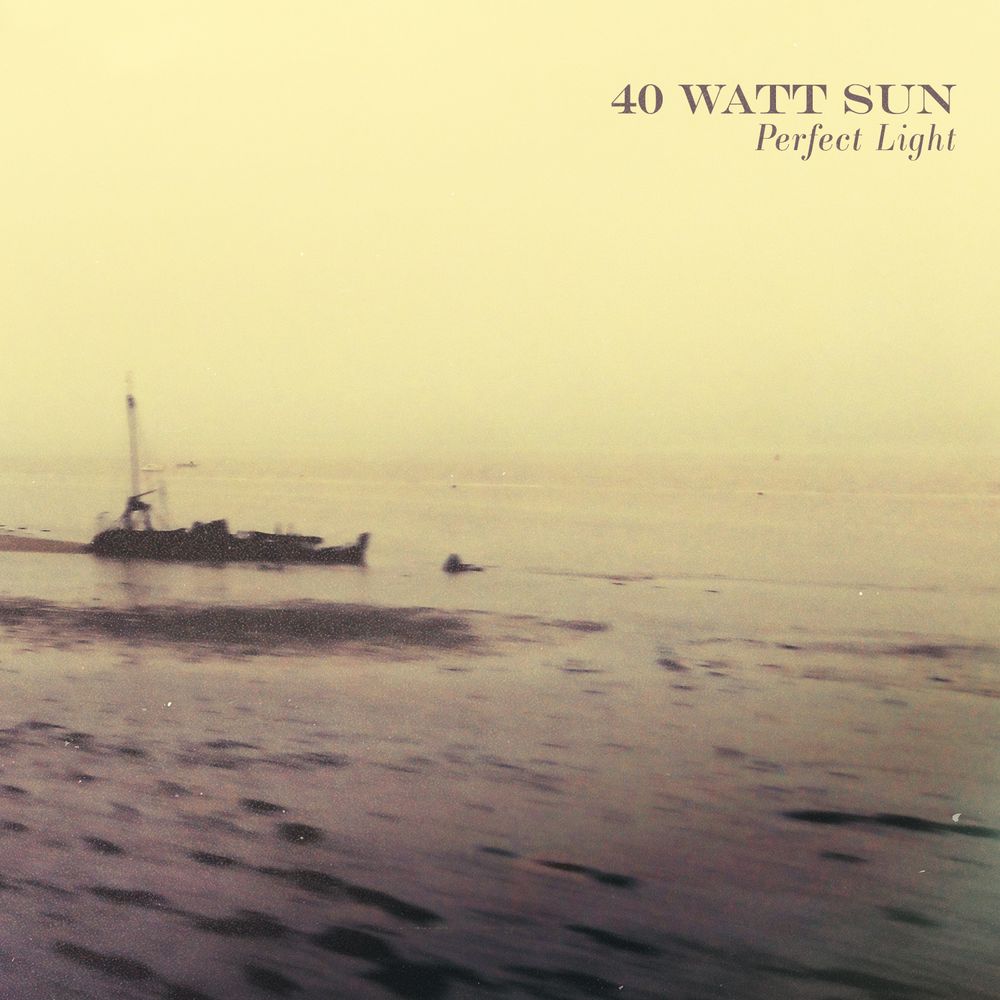 PERFECT LIGHT
NEW STUDIO ALBUM
RELEASED 21 JANUARY 2022
40 Watt Sun's third studio album, Perfect Light, was released on January 21st 2022, digitally via Cappio Records, and on physical formats via Svart Records.

Perfect Light is a collection of eight songs recorded across a year, in Hertfordshire (Chat Bizarre Studios) and London (Holy Mountain Studios).
The expertly crafted, personal songs range from sparse, unaccompanied voice and guitar, through gently layered instrumentation featuring piano and delicate brush work, to moments more reflective of the warm, subtle overdrive of the band's previous album, Wider than the Sky (2016). Like Patrick's best work, the songs quietly build with emotion, and ache with a darkness and melancholy beauty.
Track list:
1. Reveal
2. Behind My Eyes
3. Until
4. Colours
5. The Spaces in Between
6. Raise Me Up
7. A Thousand Miles
8. Closure

Perfect Light is available as a 2CD numbered digibook containing a 38-page booklet of lyrics and photography by Patrick Walker bound within the gatefold. The second disc contains a 26+ minute live EP recorded at United Reform Church, Hertfordshire.
The vinyl edition (due May 2022) will be available as a 2LP gatefold set on black vinyl, with a 28-page booklet featuring lyrics and photography. There will also be a limited edition pressed on yellow vinyl. The first vinyl pressing will also include a bonus 12" single in a unique picture sleeve, featuring two alternative versions of album tracks, including a version of Reveal recorded with Emma Ruth Rundle.
You can order/pre-order physical copies of Perfect Light direct from the band web store now, where, as always, records and CDs can be signed/personalised upon request: